News & Documentary is a Masters-level program at the Arthur L. Carter Journalism Institute at New York University. For more information on the program, please visit our main site.
Our current student reporters are:
Trilingual TV reporter, videographer and video editor born in Paris. I am a passionate viewer and listener willing to share to the larger scale the most powerful stories mostly dealing with social, economic and justice issues. Let's talk!

When a tornado rips through Alex's native Kansas, he and his trusty dog Boning are whisked away to the magical land of 20 Cooper Square. There, they follow the Yellow Brick Road to meet the Wizard: Cora Daniels. On the way, they befriend Sabena the Scarecrow, Louise the Lion, and Ebrima the tin man. They are confronted by Alex's arch-nemesis, Yue the Wicked of the West and her thugs Laura, Emily, Lauren and Ziyu the flying monkeys. Love wins in the end and now Alex is in journalism school. Berto was there too.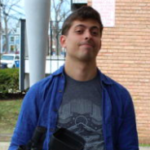 Yue Yuan is a Newsdoc student. She is from China. She loves photography, cooking and travel.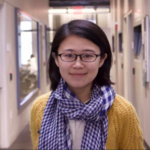 I enjoy print and video storytelling and am interested in exploring stories that bring a human face to a larger issue. I research topics I want to learn more about. Hopefully you find them interesting too!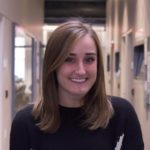 Emily DeLuca is a passionate video and photojournalist who wants to produce documentaries to expose social injustice and tell incredible and inspiring stories about the human condition.
Ziyu Wu, born in Inner Mongolia, China. Spent years studying and living in Beijing and Shanghai. Now learning to be a New Yorker. Passionate about culture reporting and minority issue. Traveling and cooking is 10% of me.

Maria Florencia Smith is a visual storyteller from Buenos Aires, Argentina. Through her reporting, she strives to create a safe space where marginalized people are being heard and can share their stories. Some of her interests are women's issues, culture and nutrition.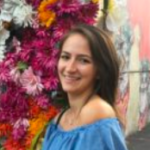 "Boneezy makin' it easy."—Alex Tabet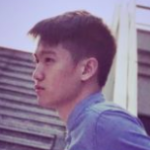 Louise loves creative and experimental storytelling. Words, stills, videos — those are her vehicles to dissect human nature. She's interested in people shuttling between multiple identities in different cultures and social settings.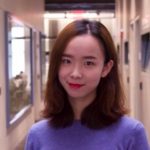 Sabena Chaudhry is an aspiring documentary filmmaker and journalist. As a first-generation Pakistani-American, born and raised in New York City, both the experience of navigating different cultures and the diversity of the city itself has inspired and led her to pursue journalism to further explore the stories of immigrant communities, grassroots organizing and gender based violence.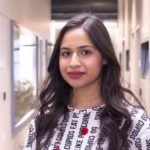 My name is Roberto Carlos Herrera and I'm from Los Angeles, Ca. I'm a first generation Mexican-American. My parents are immigrants from Mexico City. I graduated with a Bachelors in Journalism from California State University, Long Beach. I currently reside in Brooklyn and attend graduate school at the News and Documentary program at NYU.

Ebrima Baldeh was a regular reporter in mainstream Gambian newspapers before moving to radio and television. He is a part-time columnist and writer for The Standard Newspaper in the Gambia, and has recently published a book written in his native Fulani language, entitled: Jibbi he Pulaar (Poems in Fula). He holds a bachelor's degree in history at the University of the Gambia.