November 7, 2018 Comments Off on Muslim Women: This is How We Fight
For Muslim women, "they have been at the forefront of politics since 2016," said Widad. They voted, they played a leading role in engaging the whole Muslim community to participate in the election, and they even ran for office.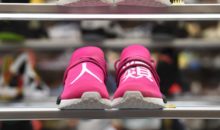 October 25, 2018 Comments Off on Chinese Millennial Sneaker Heads Fuel US Sneaker Aftermarket
In order to meet the needs of the booming Chinese market, many US sneaker consignment and retail companies have expanded their business into the East in the past 2 years.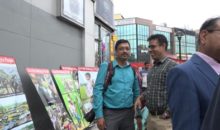 September 26, 2018 Comments Off on UN General Assembly Countdown: Trying to save Rohingya People via Photo Exhibit
At Diversity Plaza in Jackson Heights Sanaul Haque mounts a grassroots photo exhibit to draw attention to the plight of the Rohingya people fleeing from Myanmar.