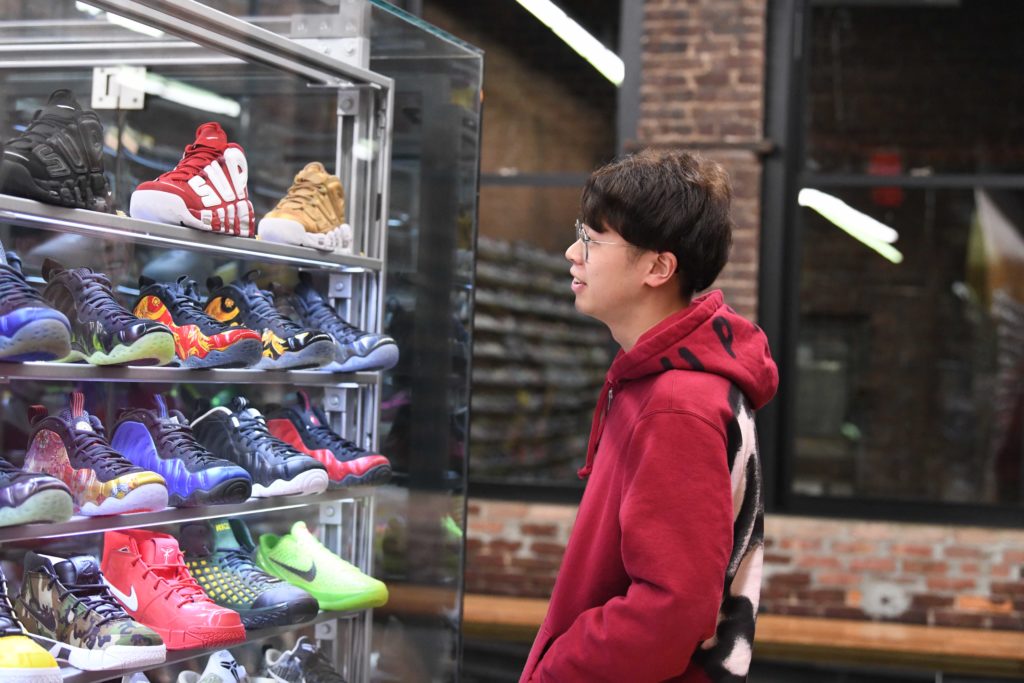 Juntao Mao in Flight Club Photo by Ziyu Wu
"This one was designed by Eminem; this one is AJ Five Tokyo…" Wearing a pair of Nike AJ One Court Purple, Juntao Mao, a Chinese young sneaker head introduced the names and background information of all the Nike sneakers displayed on the shelves at the Flight Club on 812 Broadway, New York, which is the biggest sneaker consignment and retail store in the sneaker aftermarket worldwide.
Mao started to collect sneakers in 2011 and now he has more than 60 sneakers at home, including Nike Air Foamposite One 'Phoenix Suns' (estimated price is $340), Supreme x Air Foamposite One of two different colors ($1000 each), Air Jordan 11 Retro '72-10′ ($230) and others. "My favorite sneaker brands are Nike Air Foamposite, Nike Air Jordan, Supreme and Adidas," said Mao.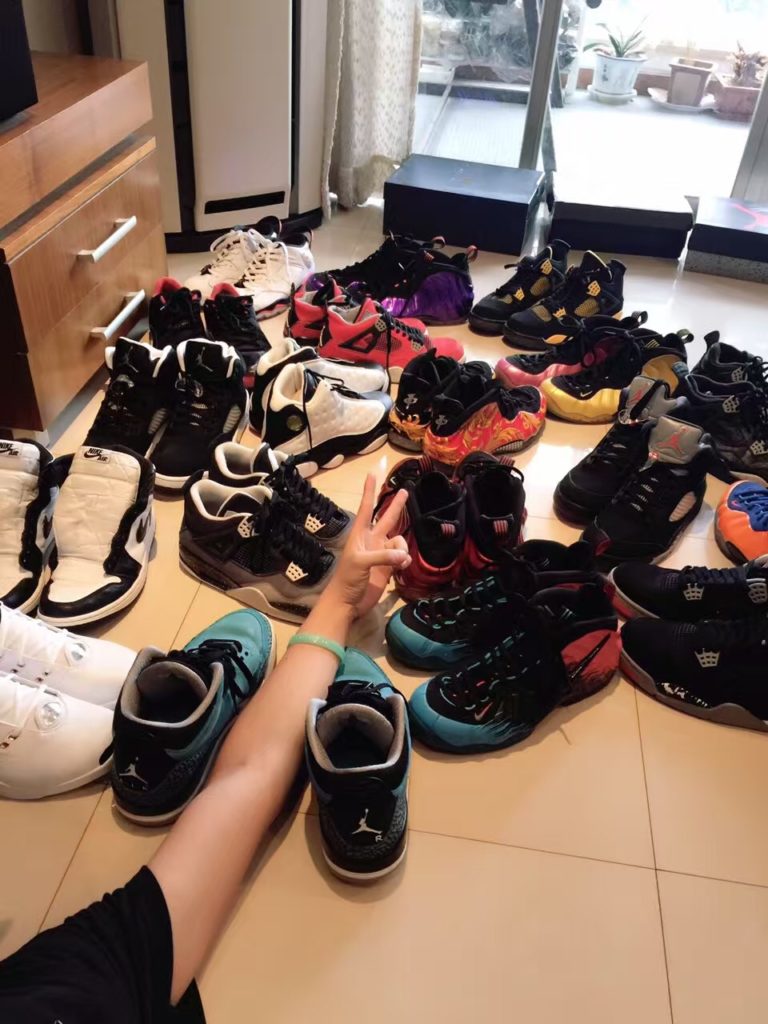 Some of Mao's Collection of Sneakers in Suzhou, China Photo by Juntao, Mao.
Born in 1996, Mao is one of the typical Chinese Millennial sneaker heads who are both knowledgeable of sneakers and willing to spend money on them. "A lot of Chinese customers are really hip to the trends. They know sneakers, they study it and they are really knowledgeable," said Eutel Wallace, sales manager and brand ambassador of Flight Club.
According to a survey conducted by Transparency Market Research, the Asia Pacific footwear market is to continue booming in the near future. And the Chinese millennial generation will be the main consumer group in 2021 with the percentage of consumption they make may reach to 69%, according to the Boston Consulting Group. "I once took the Greyhound bus from upstate to Manhattan and stayed in the bus station one night just to buy the AJ which would be on sale on the next morning," said Yuxuan Huang, a Fordham Sophomore student from Changsha, China.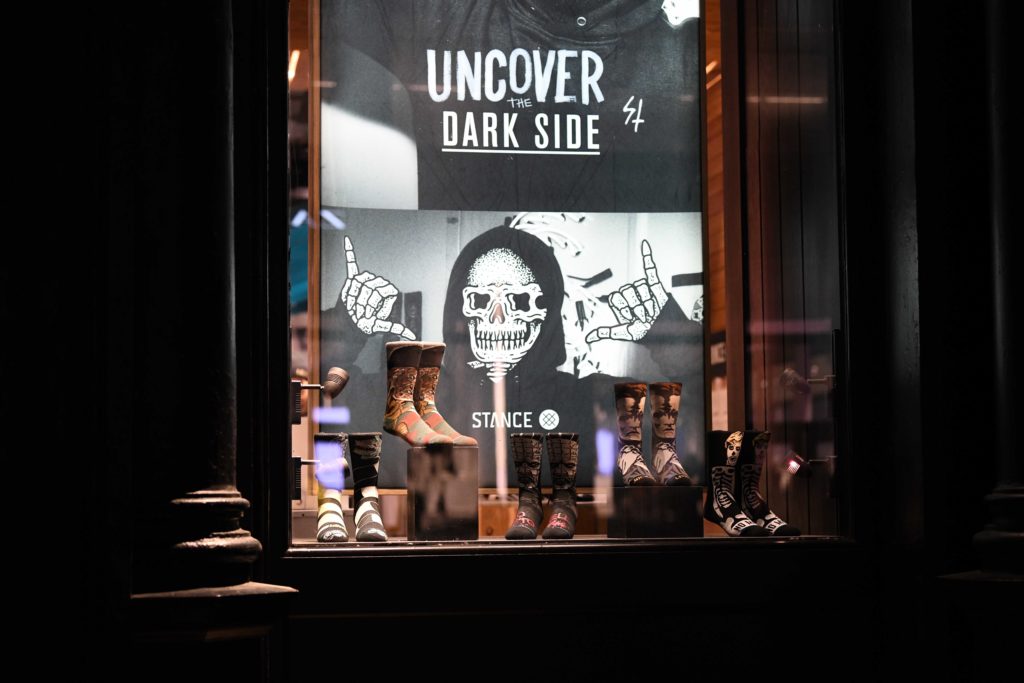 Stance in SoHo, NYC Photo by Ziyu Wu
In order to meet the needs of the booming Chinese market, in the past 2 years many US sneaker consignment and retail companies have expanded their business into the East. New York-based sneaker consignment and retail company Stadium Goods opened an online store in 2016 on T-mall, the biggest e-commerce platform in China, which is run by Alibaba. This year, Stance, a basketball socks brand also based its online shop on it. Flight Club once tried to open a store in Tokyo, Japan back in 2007 which was too ahead of the trend and closed soon.
"But now, the sneaker consignment business and the sneaker business in general are at all time high and this is the perfect timing to reach out global market again," said Wallace.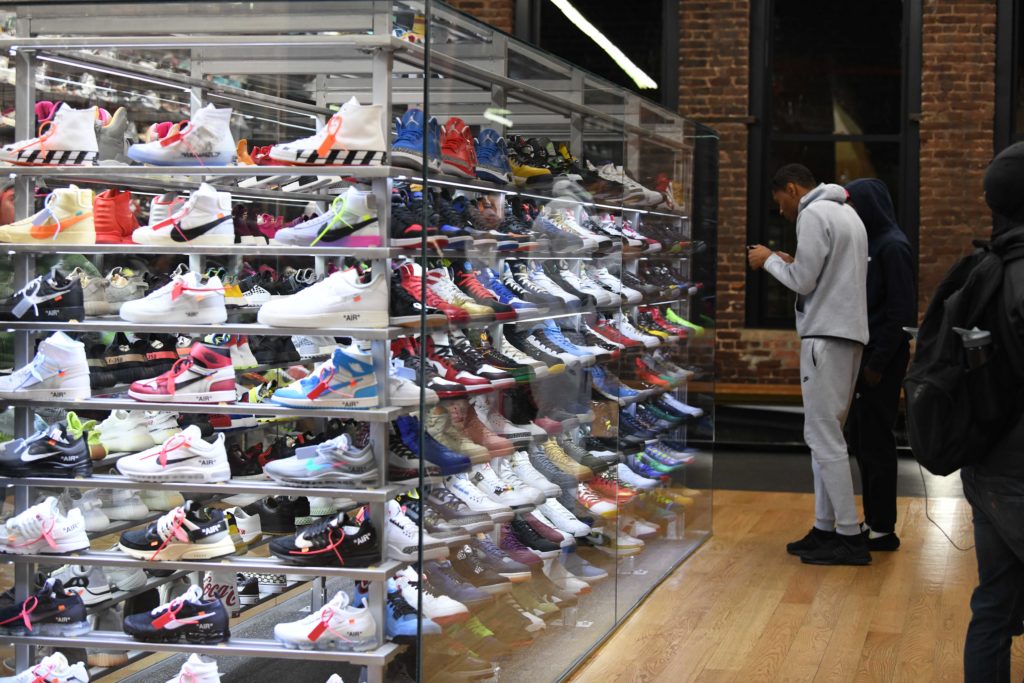 Flight Club Photo by Ziyu Wu
Helping to propel these US-based secondary-market companies' marching into China, is the lack of a mature and trusted consignment industry. Though most sneaker heads in China tend to buy sneakers online when a new series put on sale if not waiting in line to get them directly from retailers, sometimes they would get fake shoes.
"Du is the biggest online app for people to buy sneakers in China and they claim they have shoes authentication procedure like that in the US online sneaker apps Stock X and Goat, but that is not the same. I don't trust Du," said Huang.
Fenghuo Sports, Solestage are also two other online shops based on Taobao (Alibaba). "But they were also exposed by costumers to sell fake shoes mixed with real ones," said Zimin Zhang, a graduate student in USC who has more than 50 sneakers at home.
In the meantime, the sneaker trend in China is suffering from price gouging and scalpers. "Some people would hoard these shoes, and when the price go up, they then sell it," Mao said, "In the United States, you can see the same trend. But when you compare the price increase of the same sneaker in a same period, you can notice that the Chinese market is much more crazy."
Sneakers were rooted in and developed from the street culture and basketball culture in the United States. "Basketball culture and Hip-pop culture, both of these things are hand-in-hand. They are synonymous, which means they go together, and young people are influenced by both," said Wallace.
In China, these two cultures influenced Chinese sneaker heads successively in different historical periods. China's sneaker heads have a long passion for sneakers since 1980s after the NBA's overseas promotion. "The OG sneaker heads in China love sneakers because they love basketball and admire Michael Jordan, and they witnessed his glory and his retire. Air Jordan is more like a faith to them," said Mao.
"I stared watching NBA early when I was in primary school. In those days, I would use my pocket money to buy my favorite shoes. Because I am passionate about basketball and admire Kobe Bryant and LeBron James, I want to be able to play like them in the court. That for sure makes me want to have my own sneakers," said Zhang.
In 2017, "Rap of China", the most influential TV show that year, was the first to bring Chinese underground hip-pop and street culture into mainstream, contributing to the sneaker trend and marked the beginning of a new phase. "The price of the same sneakers worn by Kris Wu rose by $300 after the show," said Mao.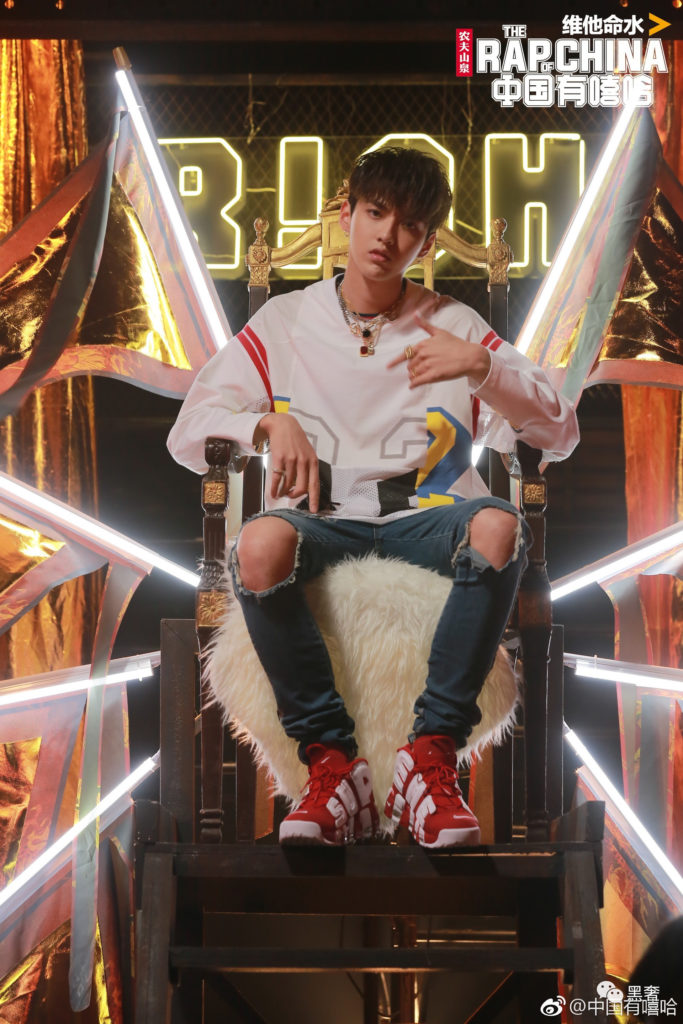 Kris Wu, Chinese Singer and Rapper, Wears Supreme x Nike Air Uptempo
For most Millennial sneaker heads, basketball culture is no longer the driving force behind their passion for sneakers. They treat sneakers more like a product which they can use to express their attitudes and to show their fashion and lifestyle.
"I bought sneakers because they have good design and I appreciate them. Sneakers are like my girlfriends, you know I just spent the money on my 'girlfriends,'" said Mao.
"Many people like me, they may start from buying shoes, then they try to find clothes that match the shoes, and finally they form their own style of dressing," said Huang. And Huang also has some interest in high-end brands like Balenciaga and Gucci, which also have begun their own "sneakerization" in recent years.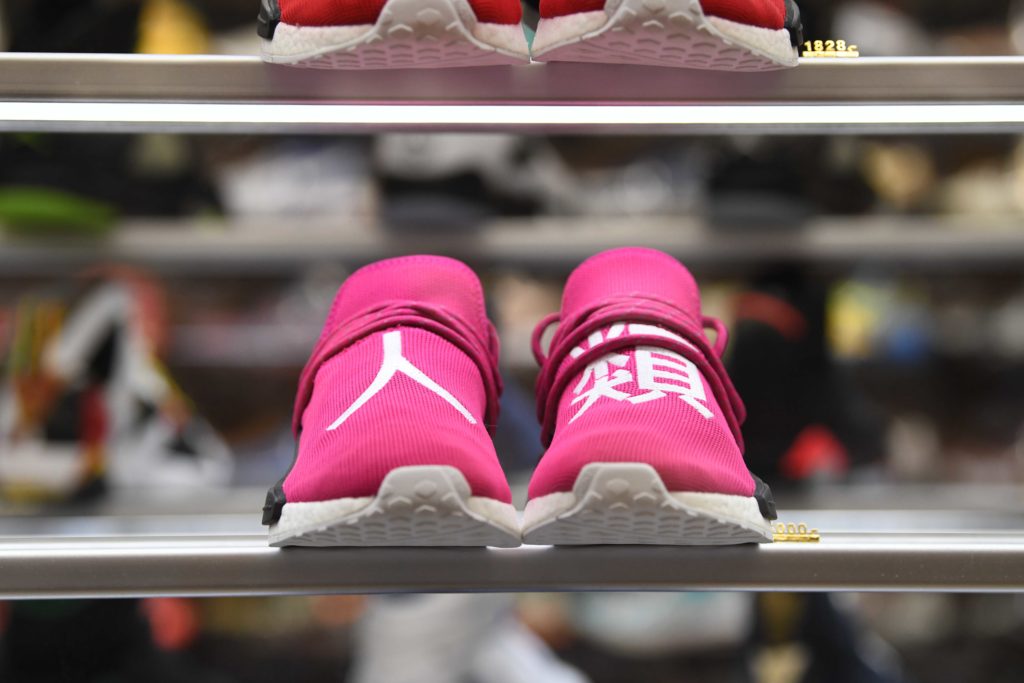 Sneaker exhibited in Flight Club Photo by Ziyu Wu
"Our creed is that the most gorgeous sneaker must be the next one," joked Lin Shi, a doctor student at Peking University, China, who began collecting shoes in high school. "But for me, even though I like them, I would not buy those ones which are sensationalized to the unreasonable high price," he added.