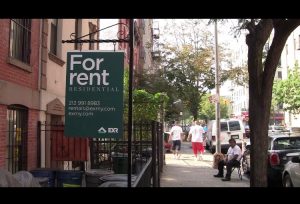 Last month, South Williamsburg made it's mark on the map thanks to New York's first stacked shipping container home, built on Keap Street in 2013, offering one of its container apartments on Airbnb for $96 a night.
This alternative living arrangement is demonstrative of two trends taking place in South Williamsburg; firstly the increased cost of land and by extension rent and second, a heightened interest in sojourning several blocks off Williamsburg's beaten track.
A recent study published by NYU's Furman Center has found that Williamsburg's rental prices have surged just short of 80 percent between 1990 and 2014.
According to Eric Harms a Real Estate Salesperson who deals primarily with room rentals at the EXR Group, located on Havemeyer Street, the average rent in Williamsburg is somewhere between $800-$1500 a month. Rentals in South Williamsburg tend to be $300-$500 less than those in the neighboring Williamsburg.
But for those looking to have an above average apartment the figure stands at double or triple the average room rate.
For young professionals such as Martin Misiak, a chemistry teacher who moved into his Grand Street apartment last year, Airbnb has become a way of life, enabling him to pay the rent at his $2700 apartment.
"Without Airbnb, I can't pay my rent. There is no extra cash for me from this venture. Airbnb merely allows me to occupy a nice apartment that I would otherwise never be able to afford," he said.
The price, location and positive reviews guests have left on his listing are what he believes attract a constant flow of guests throughout the year. Having lived in the area for over 10 years he has witnessed, as he puts it, the "Manhattanization of Williamsburg" and has become disenchanted with the neighborhood. But his success with Airbnb has placed him in somewhat of a catch-22. "At this point in Williamsburg's evolution, I would rather live someplace else – but if you're gonna be doing Airbnb, this is the place to be doing it. So ironically, that's what keeps me here," he says.
Juan Ayala, a father of one, started renting rooms in his 4-bedroom apartment on Kent Avenue a year ago. He has mainly been renting to students who stay for a few months at a time.
"Prices in the city are crazy! My wife makes good money and I do odd jobs but it's never enough," he says. The couple is expecting their second child in November and is putting the money aside for her college fund. He charges $50-$60 a night but will negotiate a better price for those staying longer term."I make $800-$1000 per room per month. In 3 months for the 2 rooms that's 6 grand. It's not bad."
Some of the money he has spent doing up the apartment, buying amenities for the guests to use such as a washer and a dryer. "In the beginning, there are some privacy issues, but the more they stay the more you get used to it and they become like family," he adds.
Christo Holloway a designer from South Africa has been living in the city for 28 years. He has lived in his building on South 11th Street overlooking the East River for 8 years and has occupied its penthouse for the last 5 years. He started renting out his spare room two and a half years ago when he broke up with his girlfriend and needed to supplement his income to pay his $3000 rent. Under the description of Holloway's penthouse on Airbnb he describes the immediate neighborhood as being "very quiet, but a few blocks away there are world class dining, clubs and shopping".
Holloway's description is telling. Airbnb has completely blurred the lines between Williamsburg and South Williamsburg. The area has been conglomerated into one on the site's map, which perhaps in the past played to the advantage of the Airbnbers in the South. However, increasingly, these days staying in South Williamsburg is very much a conscious decision on the part of visitors who want to stay in a more economical, residential and quieter part of Brooklyn all a stones throw away from the razzle-dazzle that Williamsburg has to offer.
"After a long day sightseeing they like to come to this side of the river and relax and enjoy the view," says Holloway.