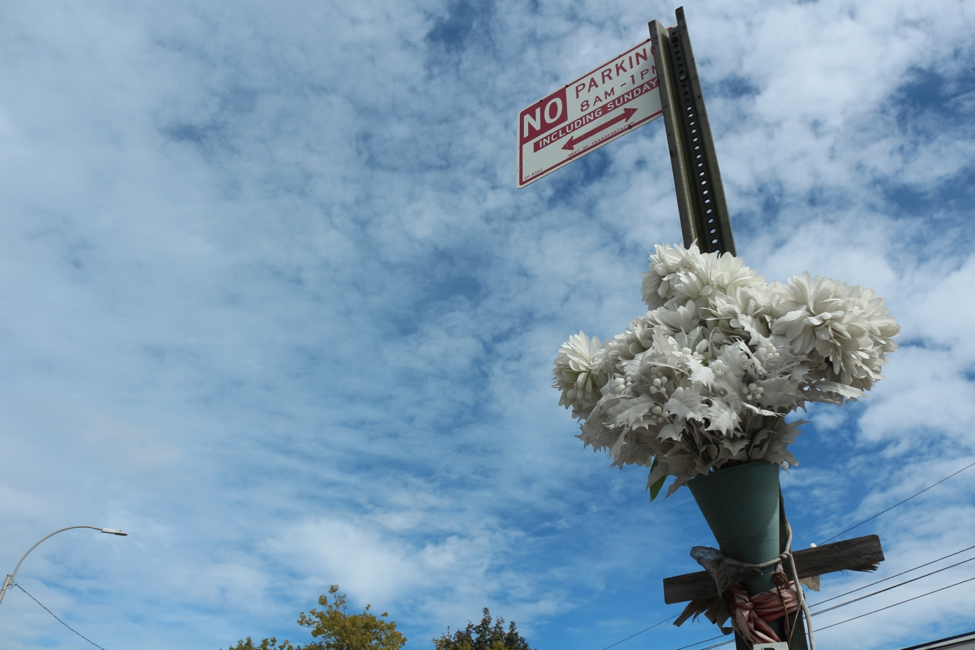 When Joe Aievoli noticed a population shift in Brooklyn's Sunset Park neighborhood around the year of 2000, during which a lot of Asians were buying houses that were once occupied by Irish and Italians, he saw the need to transform his century-old, family-run funeral home to serve the growing Asian, especially Chinese, community. Wan Shou Funeral Home was launched — dedicated to serve Chinese families and operated under Aievoli's family business.
"Most Asians, especially those that don't speak English very well, are much better served in their own language by people who understand not only the language but also the customs," said Aievoli. He hired Peter Zhao, an immigrant from Hong Kong who's fluent in Cantonese and Mandarin, to work on Chinese cases.
Wan Shou handled only seven Asian cases when debuted in 2001. The number doubled the second year, and it took at least 10 years to reach 100 cases. Last year, Wan Shou handled roughly 200 cases. Over past 18 years, the ratio of Asian cases to non-Asian ones in Aievoli's funeral business grew from zero to nearly 60 percent, according to Aievoli.
"This business is hard, because in the beginning you can't promote yourself. It's not like other businesses where you can go commercials," said Calvin Huang, the manager of Bak Ling Tong Funeral Home, which operates on a similar business model as Wan Shou does, launched by Scarpaci Funeral Home in 2012. "It's just words of mouth. People say like 'they did a very good job with a reasonable price' and refer others to us.'"
In addition to the two funeral homes owned by Italian-American families that hire Chinese funeral directors to help serve the Chinese clients, there is also King Fook Funeral Services, which entered the Brooklyn's Chinese enclave in 2010. King Fook is one of the four branches by Fook Funeral Group, owned and run by a Chinese family, the Chan family.
The main difference between King Fook and the other two funeral homes, according to Joe Yee, the manager of King Fook, is that King Fook handles the embalming process inside the facility while the other two cooperate with outside vendors.
Funeral homes, no matter who owns them, are a business and although their business deals with death earning profits are still the goal. All three funeral homes provide itemized price lists, required by the Federal Trade Commission's Funeral Rule. In the $20 billion death industry, the average funeral cost is between $8,000 and $10,000, according to US Funerals Online. At Wan Shou, a funeral usually starts at around $3,500 or $4,000 using the least expensive casket and can go up to $16,000 or $18,000with a more costly casket, Aievoli said.
"Some people want everything. They want the best for the loved ones. Some family members chose very simple way to bury or to cremate their loved ones. The price, of course, is different. It depends on what the family want," said Huang. "Just like buying a car. If you go to Toyota, you expect $2,000 spent on a car, but if you go to Mercedes-Benz, you expect $60,000."
The most expensive casket at King Fook, as Yee showed in the price booklet, is a $68,000 Z94 Promethean Bronze casket manufactured by Batesville, but no one has purchased this product so far. "In this area, not easy to sell that high-value casket. People here are usually lower-class. They go with cheaper ones," said Yee.
In addition to traditional funeral services, King Fook, Wan Shou, and Bak Ling Tong all provide pre-planning services which allow clients to arrange their funerals in advance, to think ahead how to celebrate their lives after they are gone.
Pre-arrangement service has existed in American society for nearly four decades, but was not very popular within the Chinese community until recent years. Amy Mak Chan, the owner of King Fook, is the first businesswoman to promote the service among the Chinese families. Her years of promotion through local radios, newspapers, and fundraising events has laid a good foundation for the Chinese community to embrace the service.
"In tradition, Chinese don't want to talk about death," said Yee. "But now we saw  parents bring their kids here to talk about pre-arrangement. It means their minds are changing a little bit."
This strategy is one of the ways how funeral professionals cope with the inelasticity of the funeral business, explained by Michael LuBrant, the program director of mortuary science at University of Minnesota.
"You may sell, for example, one person, three different color television sets, but in funeral, it's only one to a customer. So you only have one chance to do it," LuBrant said. "But everyone is going to need that service at some time. You want that customer to make the commitment before death, so you have the relationship with that customer."
The funeral industry in the United States is undergoing a fundamental shift. According to the 2018 National Funeral Directors Association Cremation & Burial Report, the cremation rate this year is projected to be 53.5 percent, and the burial rate to drop to 40.5 percent. The cremation rate will continue to increase for the next two decades.
Although the soaring cremation rate produces lower profits for funeral professionals, David Penepent, the program director of the Funeral Services Administration at SUNY Canton, said he believes there's a greater need for funeral directors in the incoming decade, referring to the projected 3.4 million deaths in 2030 that the aging baby-boom generation is facing.
"That means that 40 percent more deaths than what we are currently handling is just around the corner in about 12 years," said Penepent. "There is a greater need now for funeral directors to be entering into funeral schools than ever before because the market is going to be expanding and there's not enough people to be taking care of those who will be dying."
In the six years Penepent has been with SUNY Canton, which runs the only four-year funeral directing program in New York State, he hasn't had a single Asian student, and he said there's a need for Asian Americans and Chinese Americans to join the program.
"People always die. There'll always be people that take care of the people who are going to die," said Penepent. "No one knows better how to take care of people of Asian descents than Asian people who grew up in the culture."