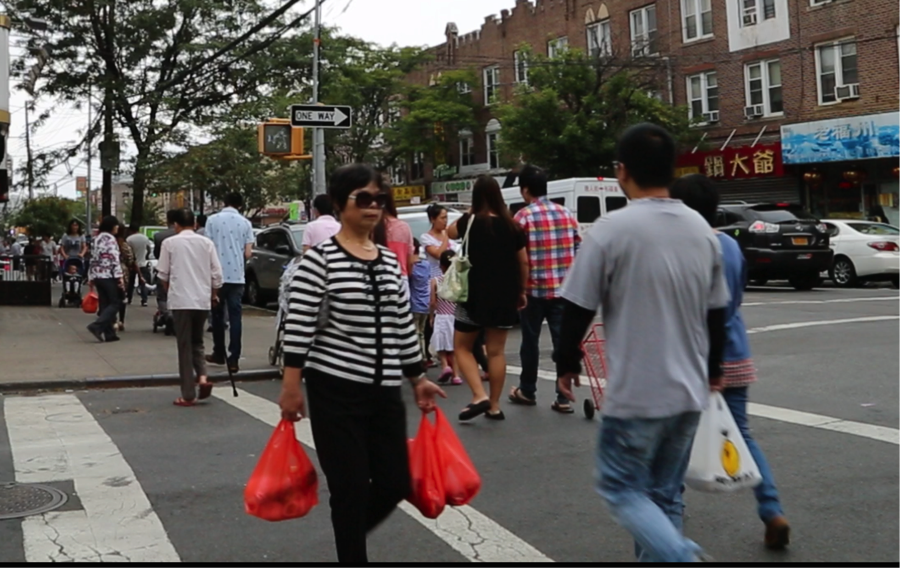 Following in the footsteps of California which last month became the first U.S. state to enact a statewide ban on plastic shopping bags, New York City may also be on its way to shedding the plastic bag habit.
New York City Council Members Brad Lander and Margaret Chin (who represent Brownstone Brooklyn and Chinatown respectively) introduced a bill in March, which requires a ten-cent charge for carryout bags, including paper bags and plastic bags. After a seven-month effort, the bill is now gaining traction with some new support, making the total number of sponsors to 21.
This is not the first time the city has tried to reduce plastic bags. Former NYC Mayor Michael R. Bloomberg proposed to charge a five cents tax on plastic bags to discourage the use of plastic bags which failed to pass in City Council in 2008.
New York residents use over 5.2 billion carryout bags annually, and the majority of the bags are not recycled, according to Bureau of Waster Prevention, Reuse and Recycling, New York City Department of Sanitation,. New York City pays an estimated $10 million annually to transport 100,000 tons of plastic bags to landfills in other states.
"It can be easy to forget the impact we each have on the environment – an impact that really adds up when you have a city of eight million people," said Council Member Brad Lander, who represents Park Slope, Cobble Hill, Carroll Gardens and Windsor Terrace. "The truth is, there are a lot of times that we don't really need a plastic bag. This common sense legislation will help New York cut plastic bag waste, both saving money and reducing litter."
The bill requires retail and grocery stores in NYC to charge at least ten cents per single-use check-out bag provided to a customer, to encourage New Yorkers to consider bringing their own reusable bags and raise consumer awareness about individual bag use.
"As a long-time environmental activist, I understand the importance of reducing waste. We must encourage reusable and biodegradable goods to help reduce the effects of climate change. Single-use bags get caught in everything from trees to trash compactors. [This bill] will decrease the use of these bags so that we can become more sustainable," said one of the 21 sponsor the bill, Councilman Costa Constantinides, who represents Astoria along with parts of Woodside, East Elmhurst, and Jackson Heights,  via email.
Plastic bags also have some specific harm to marine life.
"Most of the trash in the ocean comes from the land, and most of it is plastic. Roughly, plastic can take hundreds of years or more to break down, and some types never truly biodegrade at sea," said Jennie R. Romer, Director of the Clean Seas Coalition.
According to Romer, plastic has reportedly harmed over 663 marine species. Plastic bags especially hurt turtles because bags floating in water look like jellyfish, a primary food for turtles, and researchers have commonly found plastic bags in the digestive tracts of dead sea turtles.
The bill is neither a plastic bag ban nor a tax. A variety of bags types remain available for customers to decide, and businesses get to keep the ten-cent minimum charge to cover their cost of providing bags.
"The bill will also bring an added income stream for small business owners as the bag fees will go directly to them," Constantinides said.
Constantinides added that the checkout aisle was the perfect place for the reminder. "We must also increase awareness and education of the climate change and the way our actions can affect the global environment. Forming environmentally friendly and sustainable habits on a citywide level will go a long way."
"Many of these types of measures which are now widely popular were opposed in the beginning," said Peter H. Kostmayer from Citizens Committee for New York City, "but, with time and the improvement in our air and water, the cleanliness of our restaurants, the satisfaction we all get from safer and more pedestrian friendly streets, and most importantly the years added to New Yorker's lives because of the smoking ban, New Yorkers have come to support them as I believe they will end up supporting a dramatic reduction in plastic bags."