It is no longer a surprise that Chinese investors choose Flushing, Queens, known as a large and fast growing Chinatown, to be one of their favorite locations in New York City to buy properties. But according to realtors from Elmhurst, Queens, they believe their neighborhood is now more popular for Chinese investors than Flushing.
"We have been seeing investor groups get into the real estate market in Elmhurst. More people are coming to Elmhurst; it is the second Flushing. It has a lot of potentials," said Michael Lou, a broker and salesperson for Happy 8 Reality, an Elmhurst based real estate company.
Lou said 80 percent of the company's buyers are Asians, and about one-fourth to one-third of its sales is international. "Some buyers fly from China to make cash purchase, and some buyers are not even here; they hire attorneys to make purchases for them," Lou said.
Lou said most of the lands in Flushing have been developed, and there are not many properties on the market for sale. Investors are choosing Elmhurst because more properties are available and are much more affordable. The average price for a 1,000-square-foot two-bedroom apartment in Elmhurst is about $600,000, while in Flushing the price could be above $1 million, depending on the location, according to Lou.
Sandy Ye, a New York City based Chinese investor, bought two apartments in a condo near the Roosevelt Ave/Jackson Hts subway station in Elmhurst two years ago. She said she made the purchase because she saw a great opportunity.
"Elmhurst is closer to Manhattan than Flushing. It has E, F, M, many trains; it has buses to LaGuardia and JFK airport; whereas Flushing only has one train. A huge Hong Kong market was build there, and the Chinese community is developing. The location is perfect, and the price was right," said Ye in Chinese.
Within the last two years, Ye said she has already seen a increase in her property value increase. In the building she invested, the rent rose $50-$100 for one-bedroom apartments, and $100-$150 for two-bedroom apartments and the market price for the apartments rose about 8 percent, according to Ye.
"I'm ready to make more investments whenever a right property comes to market. I believe Elmhurst is thriving and has a bright prospect," Ye said.
Jimmy Liu, a Chinese sales agent for 21 Century Sunshine, said his company also has seen a trend that Chinese buyers are now more likely to invest in Elmhurst than Flushing. Liu said it is difficult to comment on if people's judgment is right or wrong, but the market speaks for itself.
"Everyone has a theory on why they did a purchase and what they should invest. No one knows the right answer. But as far as I know, the demand is going up in Elmhurst, and there are only so much supply," Liu said.
Jonathan Miller, president and CEO of Miller Samuel Inc., a real estate appraisal and consulting firm, said New York City has had more Chinese buyers than European buyers since the beginning of 2012, and its impact on the market is noticeable .
"We have seen many new developments and additional quality retail services in Queens. It is a plus side to this urban area. It certainly provides more construction, jobs, and revenue to the city," Miller said. "But people are concerned about the affordability for the community. It is a challenge; unfortunately, it is a byproduct of development."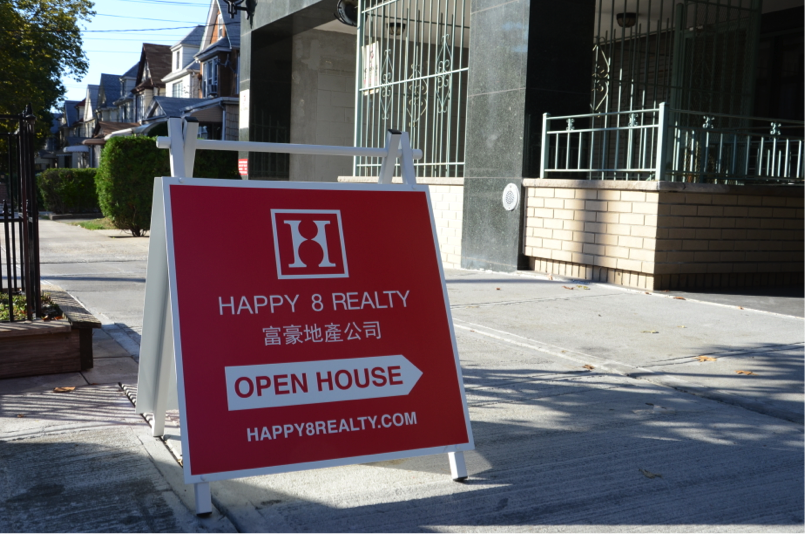 Chinese investors are not just buying properties in New York City today, but in 118 destinations in 16 countries around the world. However, United States has been the No. 1 search worldwide, and New York is the top destination in U.S., according to a newest report from Juwai.com, a website for Chinese buyers to search overseas properties.
Lou said one of the reasons that Chinese invests in oversea properties is because their ownership of property in China is limited to 70 years by the government; therefore, it makes foreign property ownership very appealing.
"Chinese investors are always asking, do we own the land, do we have to give it back to the government? I said no, in America, if you own the land now, you own the land forever," Lou said. "The real estate market is better than the stock market, because it is stable. There is only so much land, and housing prices always go up, especially in New York."